Hey Rachio Fam!
We're back with a new Rachio Team member to introduce you to. Meet @DennisFromRachio! Dennis joined us a few weeks ago as our new Senior Manager of Strategic Analytics. His job is focused on growing the list of Rachio fans and making sure we're creating the most rewarding and valuable customer journey possible!
What's the first career you dreamed of having as a kid?
I started playing soccer at age 3 and became quite good early on. I started playing competitively shortly thereafter and just assumed I would become a professional soccer player one day. I ended up getting injured in college and had a lot of downtime to fall in love with intellectual pursuits for the first time (our struggles become our gifts, don't they?). Now at Rachio, I guess you could say I've found my way back to the grass after all.

What do you like to read?
I try to read an average of 1 book per month (usually working on a few at a time) and 90% of them are non fiction (business, biographies, personal development, etc.) but I also love me some fantasy; I just finished the Eragon series, which was riveting!
What's one thing on your bucket list?
To reach all 7 Summits (to climb the tallest mountain on each continent). I'm 1/7 so far with Kilimanjaro almost killing me at 19,341 feet.
Where is your happy place?
Up in the mountains! Climbing, hiking, snowboarding, and relaxing at the end of the day around a campfire!
What's your favorite drink?
Kombucha! Any fellow kombucha lovers?!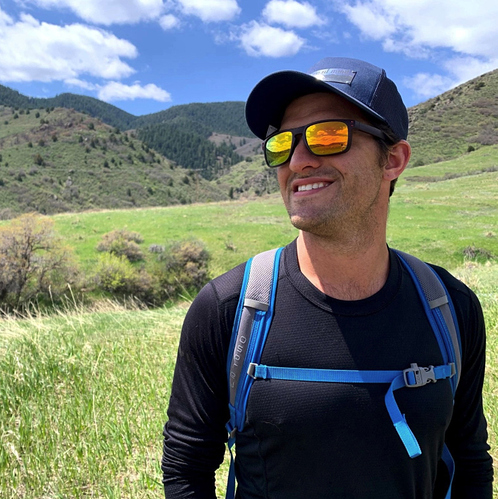 ---
Team Rachio LOVES getting to know our customers, so we felt it appropriate to make sure you can get to know us too. Every time we have a new hire, we'll introduce them to you all here. But there are a good chunk of us who have been here for a while, so we'll make sure you get to know them as well! Have questions? Ask away!