Anyone else receiving a ton of email from Franz starting at 1:45PM, still continuing. Seems every announcement every made?
@Madburg Sorry for that, we've re-classified all of the topics in the community so essentially they were "touched" and that is what triggered the emails. Everything is finished on our end so after the emails are done things will be back to quiet.

Ok,
For whats is worth, other boards I am a member of disable all comms., finish their changes/migrations and then turn the comms back on.
Max
Thanks that makes sense, will definitely do that if we have mass updates again.

@Madburg
did you receive an email after I just updated the topic category a minute ago? Just checking to see what emails you all are getting when we make changes!
-Lo

FYI - I didn't receive any emails, but I did get edit notifications on the profile symbol (not sure what to call it) that's up in the upper right hand corner of the top header
But this is how I have my preferences set up.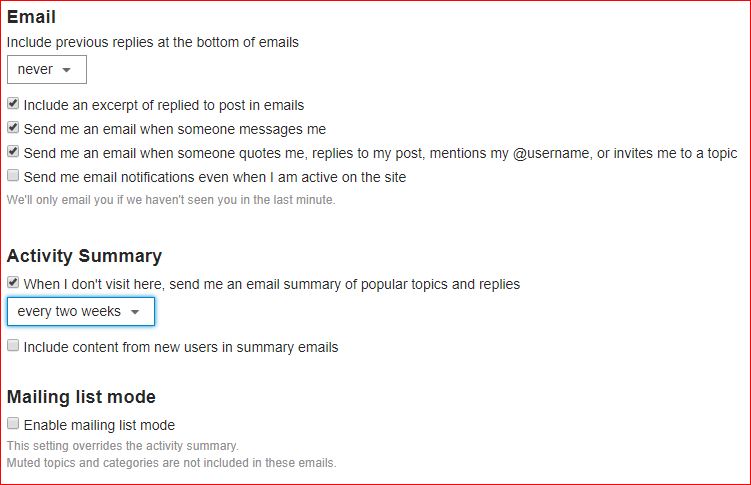 Oh great to know!!! Thank you @Linn

OH WOW… I am so sorry! We absolutely should have realized notifications may have been on for users.