I have a fixed schedule with a manual cycle and soak. I would like for this to happen:
6 am water 60 minutes
10 am water 60 minutes
2 pm water 60 minutes
Should the schedule below work? Should the water duration be 3 hours (3 x 60 minutes) or something different? Is water duration only the time that the water is actually flowing or should it include the soak time as well?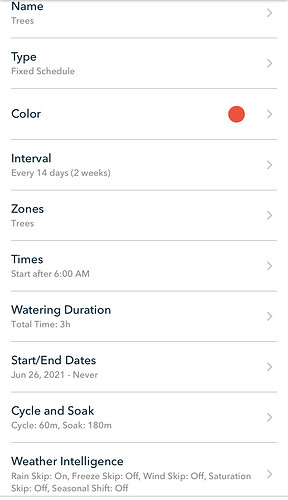 Thank you in advance for your help!