Gen 2 Controller
Connected to WiFi and set up account fine. Sprinkler was working with Hunter SRC Plus.
I wired all the stations and common. The Hunter system had AC wired directly. (Wired to the same terminals where AC power from the plug was wired.)
Any advice? (I thought this would be the easy part.)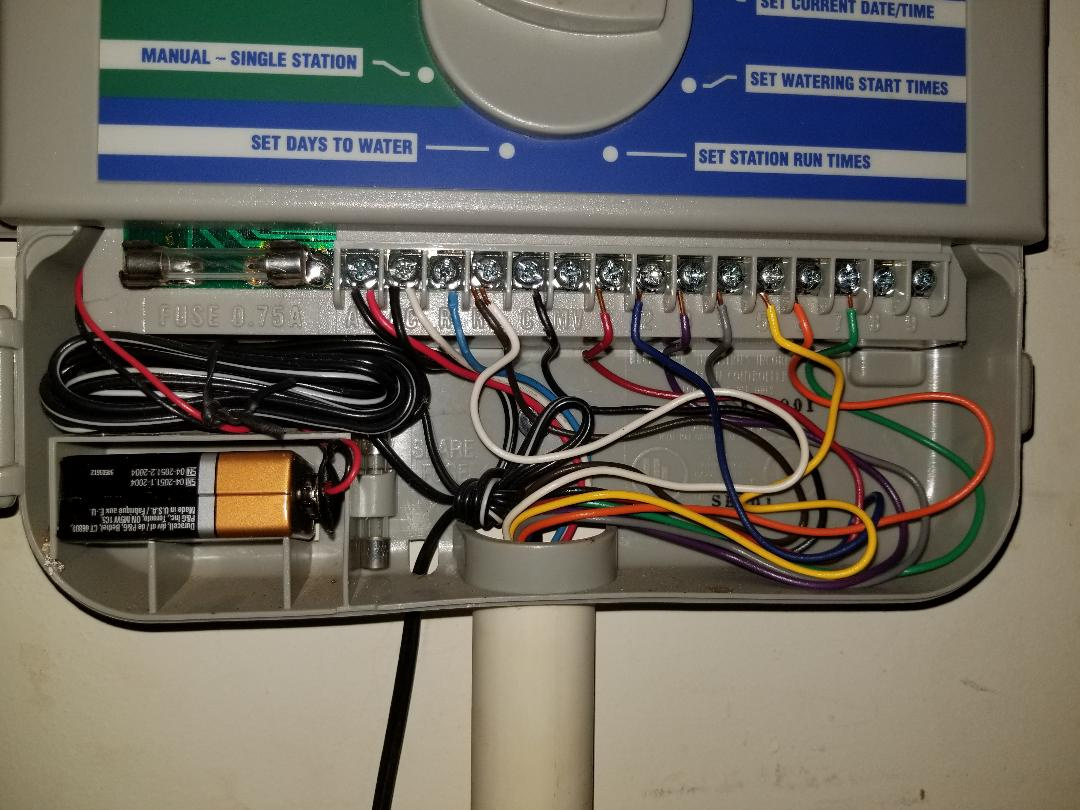 Basically, I am not sure what to do with the four terminals to the left. The red and white were wired to AC power directly. The aqua wire to R and brown and white wires together with RS.