Finally I can brag like the rest of you!
It wasn't an easy journey. 1" locking PVC coupler should be easy to source, right? Nope. Rachio says Lowes, Home Depot, Amazon. I'm in a small town (8 thousand) but I have the super stores within 50 miles. Check Lowes. Nope we don't even carry them! Home Depot? Nothing in stock in the entire state, but we can get them to you in a couple of weeks! Amazon? Nothing with Prime and the 3rd party sellers all want 6-12 buck a piece for them and they'll ship them in a week. NO THANKS!
Checked several different brands. Orbit, Sharkbite, you name it. Nope. Finally bit the bullet and bought them on sprinklersupply.com for like $2.20 each but had to pay 19 bucks shipping. Dang. Alright. I want this.
My plumbing was goofy. 1 inch PVC to 1.25 inch PVC for some reason and not enough 1 inch to install so I had to redo the whole thing! But it looks nice and it works great!
Sorry, I just had to brag!
Mike
Before: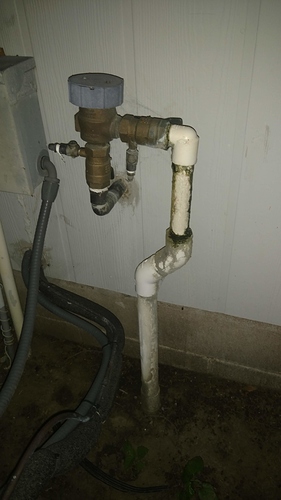 After: