I've been seeing an issue recently where the panes that are supposed to show when a zone was last watered and when it will be watered don't fully update. It seems to happen when I first launch the app and it has to load, or when I kill and re-launch it. Here's an example of what it looks like: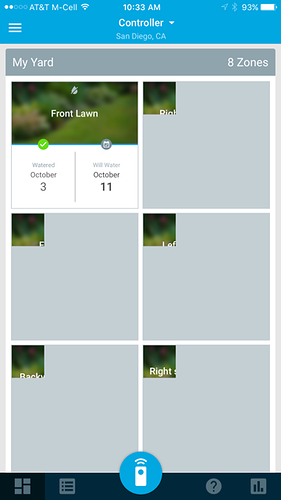 If I pull down from the top and refresh the data, it fills in the images and the data properly. It's quite repeatable for me.
Kill the app if it's running
Launch the app, observe partially updated panes
Drag down from the top to refresh the data
Observe filled-in panes
Anyone else seeing this? It's happening on both iOS 9.0.2 and on the latest beta of 9.1, and I'm using v2.1.0 of the Rachio app.
Rob