I have never figured out how to use IFTTT correctly. I had an applet set up to send my run times to a spreadsheet and that worked fine, but another one I had setup, email me when my system goes offline, failed on me the only time my system has gone offline.
I've had this enabled for a year: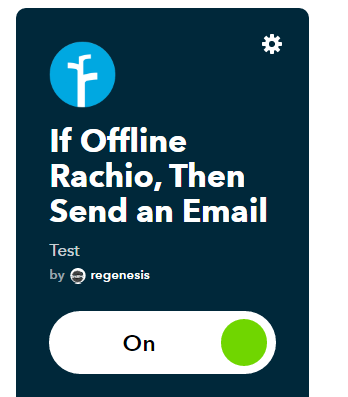 Is IFTTT unpredictable in how it works? I've had Hue lightbulbs set to go on at sunset and after a couple weeks they started not working for like an hour after sunset.