Please add my PWS to Rachio.
KCOELIZA85
Done (link), be on the lookout for PWS_Wx59962.
Cheers,
Gene
Great! How long until I see it in the Rachio app?
Thanks!!
In any case make sure you have Use Personal Weather station option selected (in case you own a Gen 1 or 2 Rachio)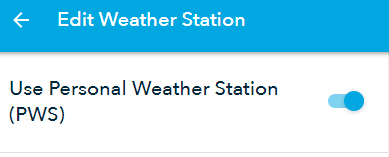 Or (in case you don't see above option on the newer version of Rachio, make sure you have "Weather Station" selected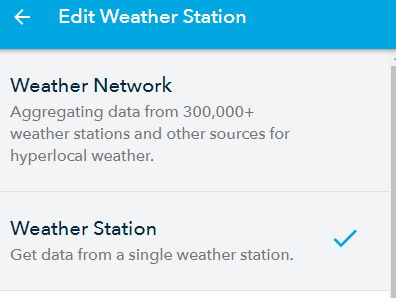 When these options are selected, you should see your weather station on the map.
I have a Rachio 3. Still not showing up.
Have you been able to disable WI+ (switch from "Weather Network" to "Weather Station")?
It seems you've setup your weather underground station about a week and a half ago (may 26th). This is usually enough time for your WU station to showup within Rachio, but perhaps this is something @rachiosupport can look into (thanks guys).
Yes. I've switched back and forth about 100 times. Not sure what the issue is. Thanks for your help!!