I installed the Rachio Gen 3 pretty quickly. I was annoyed that my previous company didn't label anything but I did before I removed and took a picture. X core picture is below: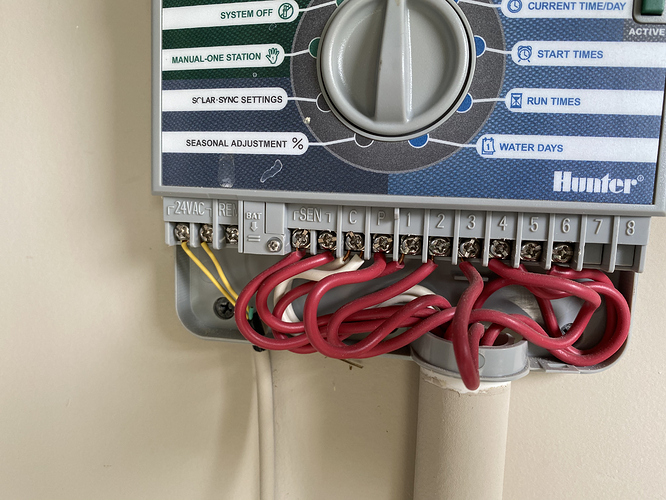 What the picture doesn't show is my unit had two white C wires. Is that normal? They were both attached to the same C screw. So on the rachio gen 3, I used the two c terminals and ran one wire to the left and one wire to the right. The wire going to 'p' on the x-core I wired to the M grey on rachio gen 3. I assume this is my master valve and left the setting as master.
I have one of the old rain sensors, not a big deal - but it had two wires. I currently don't have that enabled on the rachio (but it is wired in). I disconnected the 24vac which was the old power plug.
I only have 6 zones.
Only zone 5 turns on. The others, do not. Is this a wiring problem? Is the two "C" wires something unusual? The x-core had them on the same screw head. This is completely not my area so I'm obviously missing something obvious. I'll get a pic of the rachio as well.
(edit) Added rachio 3 pic: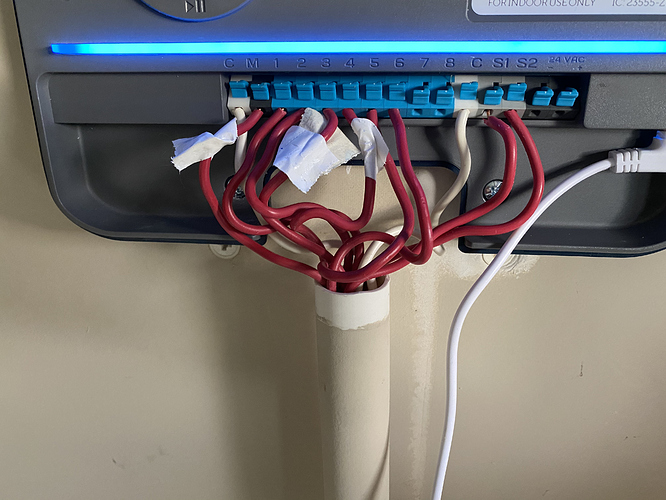 You'll see they used the same color for everything (sigh). The tape is me labeling 'pre' move certain wires so I didn't lose what it was during the transition.
My biggest question is the P to M (that seems right) and the Two C's that were under one screw, now on 'two' terminals on the rachio 3. If zone 5 works, does that mean im wired right and zone 1-4 and 6 are just broken wiring? This worked on the old, but I hadn't checked every single zone in awhile. I know more than one worked for sure, as I've seen them on in the past few weeks.