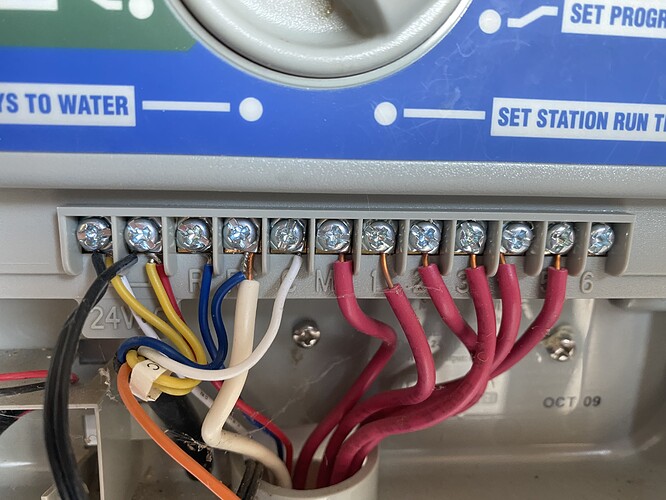 I just received the Rachio 3 8 zone as a gift and was looking to switch from Hunter SRC+ that is currently installed.
Looking at the wiring, kind of confused where some of these wires are installed or if they are even needed.
I understand the 2 black wires on the left side is AC power and will not be needed.
The maroon zone and MV wires plus the 1 white C wire are easily identifiable but it's the other wires are when I am confused.
I am assuming the blue wires are rain sensors but what about the separate yellow, white and red wires that are attached on to 24V? Also, the other thicker white wire that is attached to RS terminal?
I have gone through the other posts but not seeing/missing what I need to complete the setup. Any guidance would be appreciated.
Thanks