I need some help understanding the calc. I have a zone that shows a balance of zero, yet I think it should be negative. And I'm curious why no irrigation is scheduled.
Look at 7/21. Starting balance is 0.04in. CE loses 0.10in, so now it should be -0.06in right? Then move to 7/22 - forecasting +0.06in rain and -0.10in CE. So now the balance is -0.10in.
So why no irrigation?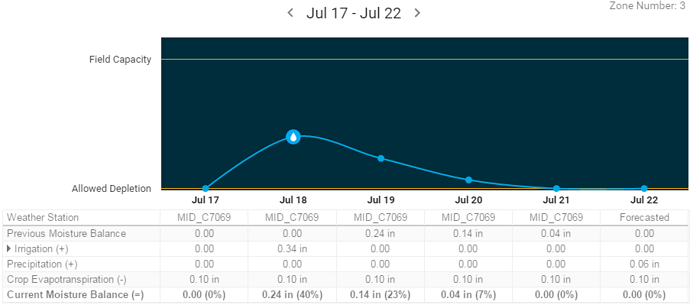 OK, now here is the weird part, look at 7/23. It says the previous moisture balance from 7/22 is 0.56in?? How? I'm calculating a negative balance, or at best zero.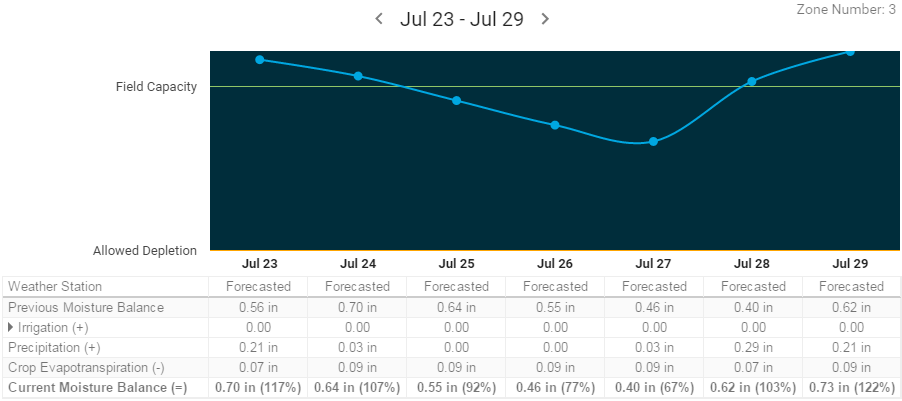 So the problem is this zone is not ever getting scheduled irrigation, yet we are way into negative territory. I think of this as a simple bank account. You know what you start with, how much you add (irrigation and/or rain) and how much you take out (CE). You are then left with a closing balance. The next day, you start with the prior day's closing balance and repeat.
But I can't reconcile this bank account. I only wish my real bank account never went negative and miraculously topped itself up again overnight.

Can someone please decipher? What am I missing?
Thanks!
db