Hello,
I just performed a catch cup test on my Flex Daily front lawn zone and need some help processing the results.
Duration: 60 mins (I was watering in GrubEx1, so it was a convenient time to do a longer-duration cup test)
Heads: All Hunter PRS40
Nozzles: All Hunter MP Rotator MP1000
Here's my zone settings: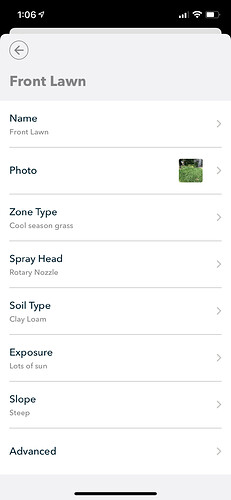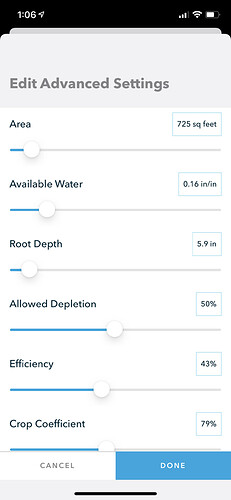 And here's my catch cup results (in):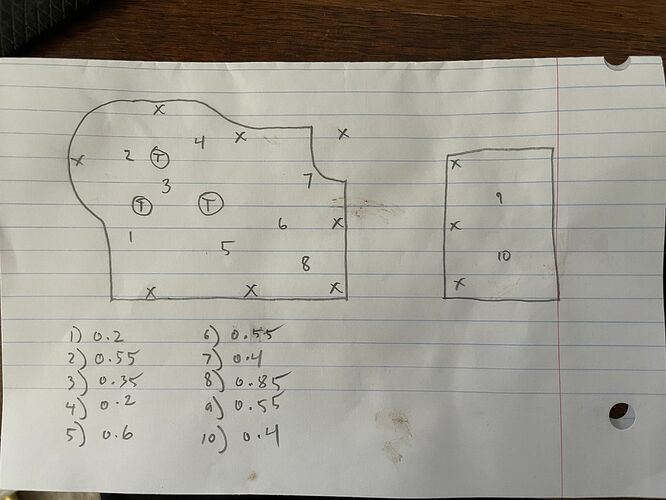 My cups only measure in inches, so I had to do a conversion to mL (inches_collected * cup W (in) * cup L (in) * 16.387) to plug my results in to wateringschedule.com using the area of cup opening: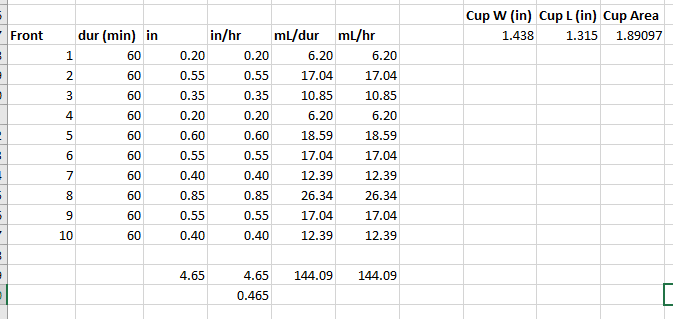 It gave me a uniformity of 43%, which is pretty bad, but considering cups 1, 4, and 8 were pretty wacky, I understand why. I'll have to do some adjustments with the head coverage. The head below cup 1 is in an absolutely stupid spot and causes so much overthrow to the left, which is a rock path, so all the water that's overthrown just flows out to the sidewalk and to the drain. But I need it to throw water pretty far to give head-to-head coverage with the adjacent heads.
But really, my question is this: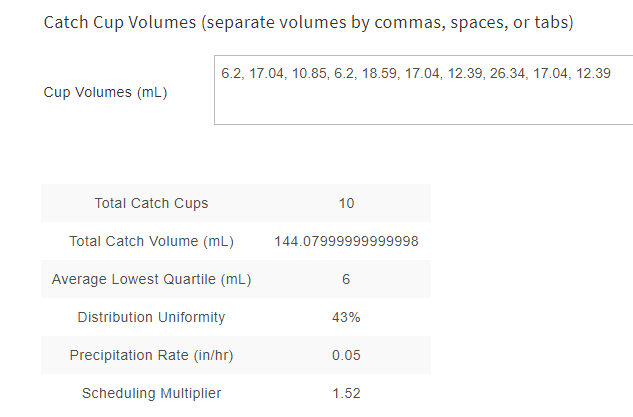 How in the world am I getting a precipitation rate of only 0.05 in/hr? It's also telling me my runtime is in the ballpark of 800 minutes

The nozzles (with double coverage) are rated for 0.4in/hr according to Hunter, and the results clearly show anywhere from 0.2 to 0.85 in from the hour test. Am I reading that result wrong, or putting in the cup data wrong?