It's almost Earth Day!
I don't know about you guys, but I'm incredibly proud to be part of a community that promotes water conservation and is pushing towards protecting our planet.
As per usual, we're celebrating with $30 off any Rachio controller or bundle. Use code EARTHDAY19 to upgrade to the Rachio 3 if you haven't already.
In preparation for Earth Day, our team wanted to add a little color to our office and eventually to our home gardens. Can anyone guess what we're growing?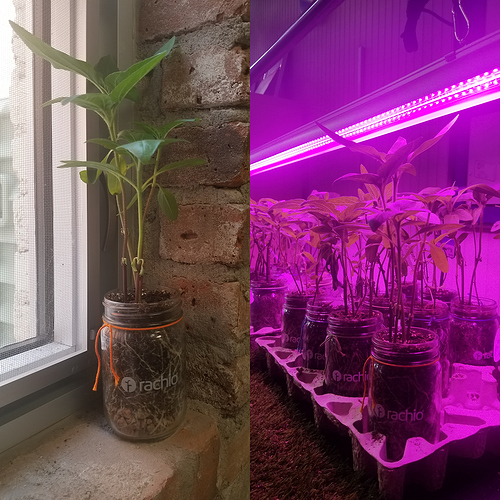 ALSO Check out these roots! We'll have to transfer them into bigger pots this week.