Hi: I am a new Rachio user in a suburb of Indianapolis. For the life of me, I was unable to get my new unit on our Velop mesh Wi-Fi network with the standard procedure. I did a factory reset twice, but each time the unit remained stuck at the second quadrant blinking yellow.
I then discovered that the functionality to get a device on the Wi-Fi network actually is built into the iPhone's Wi-Fi settings. I went to Settings→Wi-Fi where a screen similar to this one (sorry, I don't have a screenshot from my own phone!)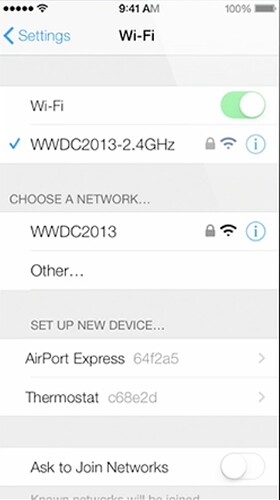 appeared, and the Rachio was listed under "Set Up New Device." Tapping on that and following the prompts did not help, either, BUT…
I went to my Mac (running Big Sur) and looked to see, whether I could already find it on the network somehow. Lo and behold, it also had a "Set Up New Device" subsection on the Wi-Fi pull-down menu (sorry, no screenshot!). Once I selected that, my Rachio got set up on the Wi-Fi network properly.
I have no explanation for this, but remember having similar problems with setting up my garage door opener controllers on my Wi-Fi network, where I had to use my computer to get it done. It wouldn't be my specific iPhone unit's hardware, because I did the garage door openers with my previous model iPhone.