Just wanted to share some flex daily love. I've been using flex for 3 years . First year was a little rough, my yard was really mad at me and looked a bit stressed. Second year I made a few adjustments and learned a few things, and made sure users could adjust crop coefficient and have an easy lever to modify flex frequency. Yard looked good and I watered easily half of my neighbors. Third year I've finally found the flex zen and made it through the hottest month (July) again where I believe flex is tested for its true mettle. The cool months are easy because we have more leeway to screw it up. The hottest months (July/August) is where it's do or die. I watered 5 times last August, which for most people watering every other day would be about 15 waterings.
This year I'm on track for 5 or less waterings in August. Watered August 1st and my next scheduled watering is August 15th(!) due to a few significant showers we've received.
Wanted to share some screenshots of my moisture graph and some yard pr0n. Also, my dirty little secret is that I use above ground hoses with impact sprinklers

The irony is that the only stressed areas are due to poor/inefficient zone coverage.
I know some people will have different experiences, but just wanted to share mine.

---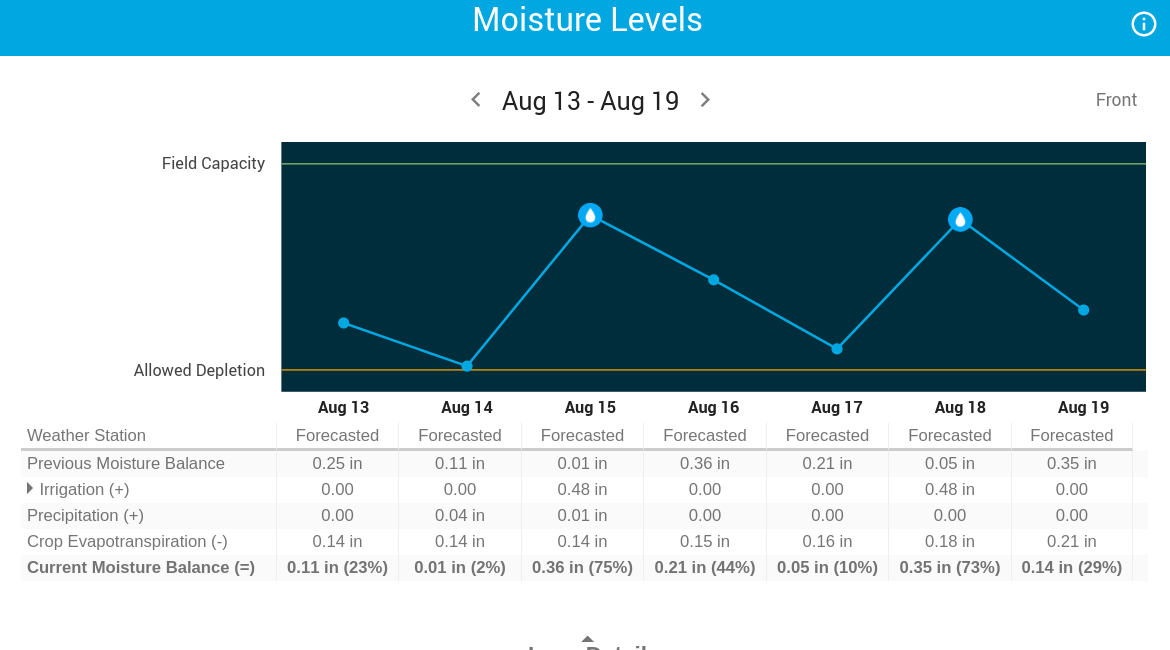 ---