About a week ago I posted a message about my wireless flow meter not working correctly. Nobody from Rachio responded. It was suggested by someone that I didn't have the required 6" of straight pipe on the inlet side, and the outlet side was too close to a 90. I moved the flow meter but am still getting the same results. Here is a picture of the installation: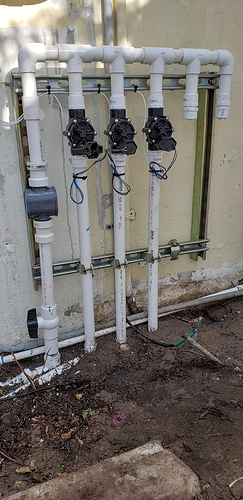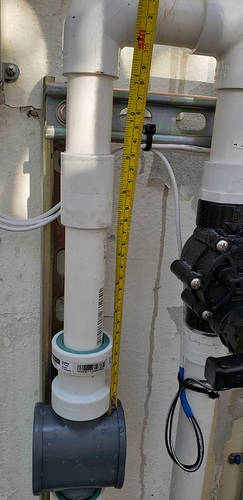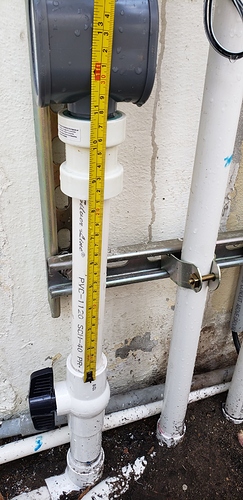 I'm having the same problem as before: zero flow reading on zone 1 and wildly fluctuating readings on zones 2 and 3 during calibration. The zones are operating correctly, and there are no perceptible fluctuations in flow or known leaks. I'm using city water on a meter dedicated to the irrigation system. There is a backflow preventer adjacent to the meter but very close to the ground (so there's no room to mount the flow sensor there).
I appreciate that there may be turbulence in the flow, but if the meter is that sensitive then there should be extremely detailed instructions provided as to the proper placement of the meter. The only stated requirement is having 6" of straight pipe on the inlet side, and my installation certainly meets that requirement. The meter is only a few feet from the controller and the signal strength is 5 (excellent). Flow meter s/n is F14380626, firmware version flow-ota-combined-5.3.
I would greatly appreciate some help from someone at Rachio. One of the main reasons I spent all this money was to have protection from sky high water bills when there's a leak or broken head.
Thank you.
Don