Here's my installation on the 3/4" irrigation branch off my main 1" water supply.
All of the irrigation was already fed off this 3/4" branch close to where the supply enters the house (the previous owner had a water softener so this provides unsoftened water).
I used 3/4 x 1" reducers to expand from the 3/4" up to 1" for a span of about 24", and then back down to 3/4".
There wasn't enough give in the pipes to slip the fittings into the sharkbites, so I had to cut the 1" pipe and re-connect with a no-hub fitting.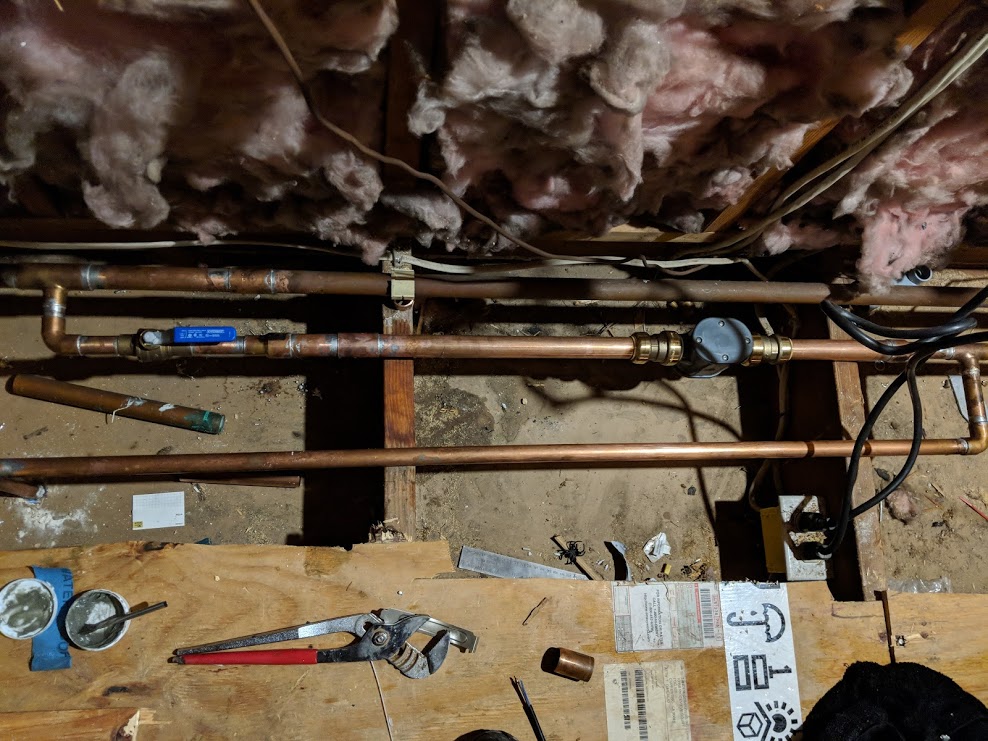 The flow meter is calibrated. It was able to detect the flow in most of my zones. I have a couple very small drip zones for things like patio containers, and one smaller zone for a lemon tree. Those don't register. However, the rest do. Looking forward to seeing how much water I'm actually using!!
If I could change one thing about the flow meter in terms of installation, I'd ask that the body be made out of PVC and/or have threading fittings. With no give in the pipes to slip the sharkbites on, I had to cut and rejoin further down the line. If I could have screwed PVC unions onto both sides I would have been able to avoid that. Not a biggie though.