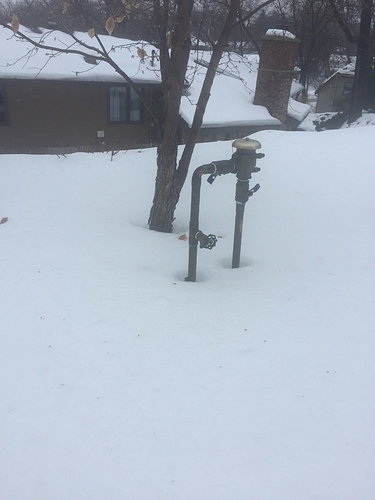 Pictured is 12" of snow cover and where I live, snow depth can be much more.
Greetings from Minnesota. The snow is now gone (thankfully) and I am planning to have the flow meter installed this week. Given our snowy winters, I am considering three options and looking to the group for additional suggestions. Options include:
raise the height of the back flow preventer another 8-12",
do

#1

, plus install a protective cover around the flow meter (it will go below the spigot),
do

#1

, plus install quick disconnects to remove flow meter during the off season (a Rachio "Pro" suggested this).
What do you think the best option is?
Any other thoughts/suggestions would be appreciated.
Thank you!