I installed the flow meter couple of weeks ago and not sure if it is calibration issue or something else, but the flow readings are incorrect. Also system is alerting either low or high flow detection while watering for some zones. I have 11 zones and 4-6 heads in each. I did a test today with quick run of 3 mins of each zone and measured the water usage thru utility installed water meter. Rachio flow meter readings were no way close. Per House meter reading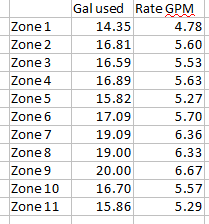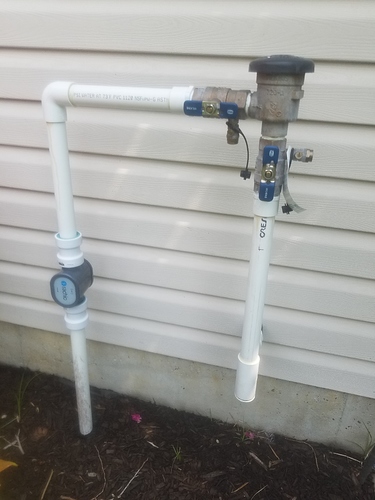 Data from Rachio shows .55 hours (3 mins each for 11 zones =33 mins) 4 Gallons total usage.
When I looked at the historical water usage from the Rachio online, download last year usage ( not sure how it was calculated when I was not having a Flow Meter) the Usage values seems to be more closer to actuals i.e average of 5-8 GPM.
Looking for some help in addressing this issue…
do i need to recalibrate
-do i need to redo the setting