Just learned in working with Support that there are no Notifications for Flex schedules. Would really suggest adding them as there is no other easy way to track changes, particularly as the calendar doesn't even show past days watered yet alone by which schedule and any changes/skips.
While Flex never technically "Skips" and just delays, would think to most users if the scheduler looks at conditions and decides to not water, that is a "Skip" and/or adjustment and would like the option to be notified of these.
This is even more confusing to users as the first option under Settings > Notifications sounds exactly like this i.e. "a scheduled watering time is skipped"
If I look at the app the day before and it shows its scheduled to water tomorrow - then it doesn't due to conditions - makes total sense that first option would alert me?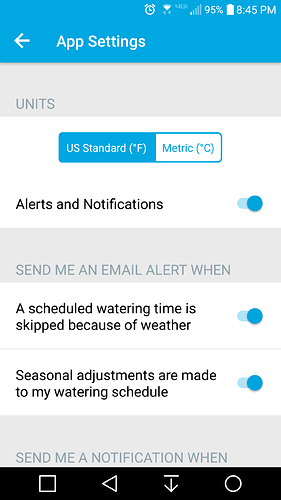 At the very least if this is not added - need to update the Settings screen & Flex Schedule setup to make it clear that "Flex schedules do not get Notifications"
Thanks