I have a gen 3 Rachio and I have set up a zone which is set up to use an ET0 based daily schedule. I manually entered the zone details using the 'Advanced settings' as follows (screenshot below).
Available Water - 0.12in/in
Root depth - 10 in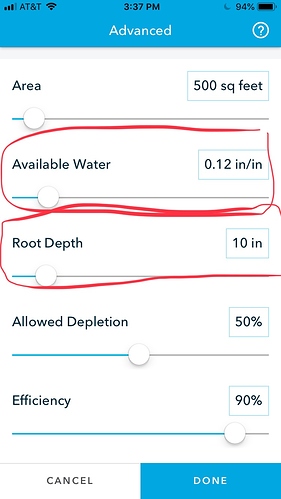 This should result in every irrigation event to top up the soil moisture for the zone to at least 1.3 inches of water(I've set up efficiency to be 90%). Yet the Rachio seems to think that the soil moisture needs to be only about 0.6inches for 100% moisture. (screenshot below). In addition, when it irrigates, it doesn't even try to get the soil moisture up to 100%. Even for 0.6 inches, it shuts off after getting the moisture level to 0.46in. I'm trying to figure out what I'm doing wrong or if it is a bug.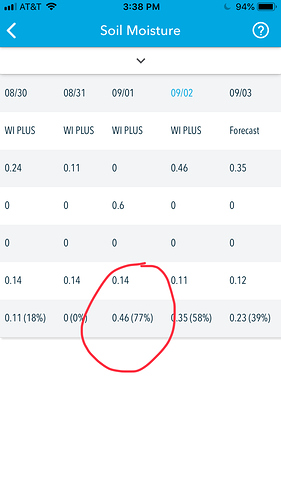 Other zones have also settings that does not seem to make sense. I've been redoing all my irrigation zones and I'm wondering if something went wrong in the software during the process or if I'm missing something crucial.