My shrub zone ran today (5/1)and one place in app oddly shows the next run is scheduled for tomorrow 5/2 (my shrubs are typically watered every 10 days or so this time of year and never two days in a row). See the first image below.
However, under soil moisture it shows NO watering scheduled for tomorrow 5/2 (which seems correct, since it just watered today). See the second image below.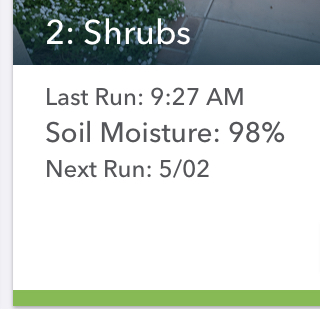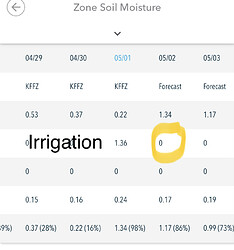 This is on the iPhone app and I've tried to force an update by quitting and restarting the app, but it doesn't help.