One of the features I've loved about the Rachio is the SmartCycle feature so the water had a chance to soak instead of run off.
On Sunday, my zones SmartCycled: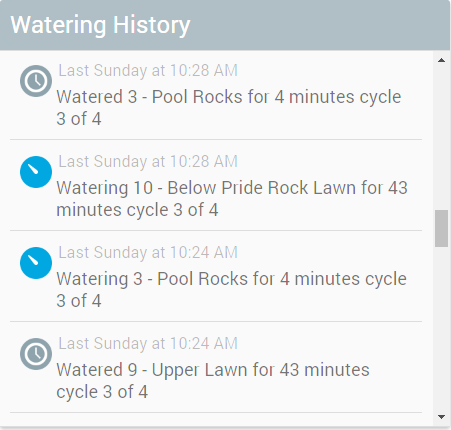 But today, it's running as long cycles: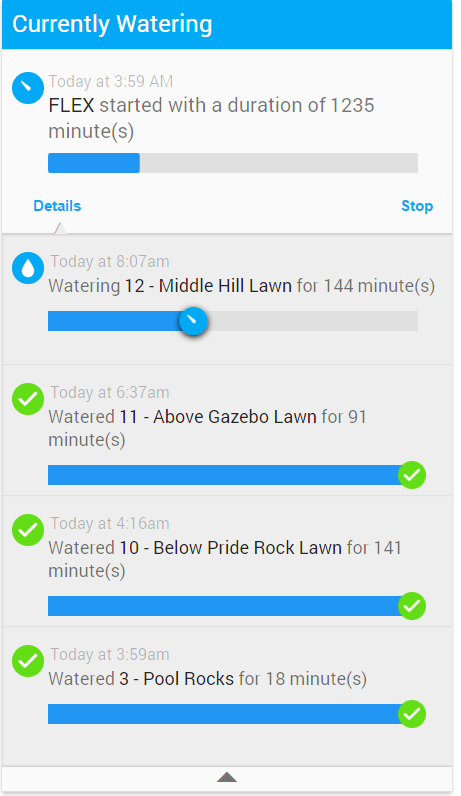 Nothing has changed on the zone settings, and several of these are steep grass zones (needing the SmartCycle).
Any ideas? Should I just stop this cycle and hope it does it differently next time?