I'm in the process of re-doing the plantings around my house and I'm looking into installing a drip irrigation system.
I've attached a sketch of what it'll look like and am wondering how folks would zone things if it were theirs?
The large circles are trees, the medium ones are various shrubs and the smallest ones are various small flowers; the top of the sketch is west-facing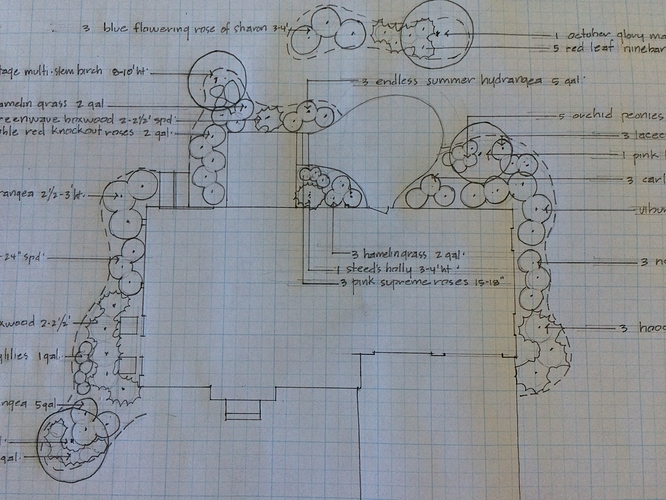 I have 6 zones free on my Iro and not quite sure how to best proceed. One sprinkler installer says that he'd zone it by proximity such that I might have 3 or 4 zones (south side, west side, north side, island)
Thoughts?