Hi all,
I got a zone with a flexible daily schedule that includes some simple annuals in shady areas of my garden. See the below image for last week's behaviour: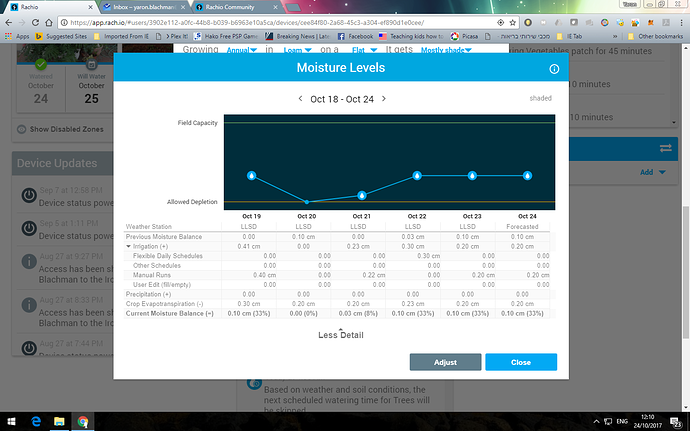 If you will look at Oct 20th, you will see that at the end of the day all water have been depleted - 0.00 moisture balance. You can also see there is no rain all through the week, and weather has been warm (somewhere in the 80s).
On Oct 21 I was expecting the schedule to run. However, I woke up to find it was skipped "Flex schedule shaded processing skipped due to rain delay". I had to manually water the area (used the remote).
This is a repeating behavior and I can't understand what is going on. Any clues?
Thanks,
Yaron