Hi there,
We recently had over 20mm of rain in the last two days in Denver, joyfully drenching our lawn and garden.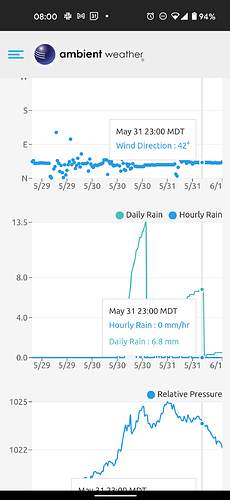 Unfortunately, for some reason Rachio 3 ran this morning wasting over an hour of water on an already soaked lawn.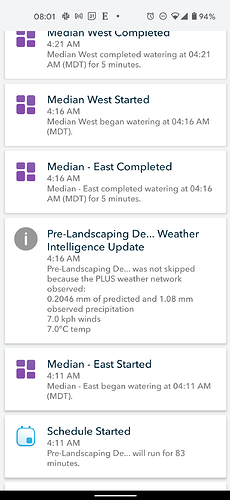 I'm trying to understand why the Climate intelligence didn't block it. Yesterday's rain was 6.8mm (0.27 inches) and the day before was 13.5mm (0.53 inches). Was it because the climate intelligence only looks back a short period? Also, I have a home weather station (screenshots) so perhaps the source of the weather intelligence needs improving (as per the run report, the Rachio only thought 1mm fell).
Sorry for the pedantic questions - device is pretty new and I'm trying to learn it's quirks and when to trust vs intervene.