I recently installed a Rachio 3 (previously had a Hunter SPC Plus), but I can't get my sprinklers to turn on.
This is what my previous wiring looked like: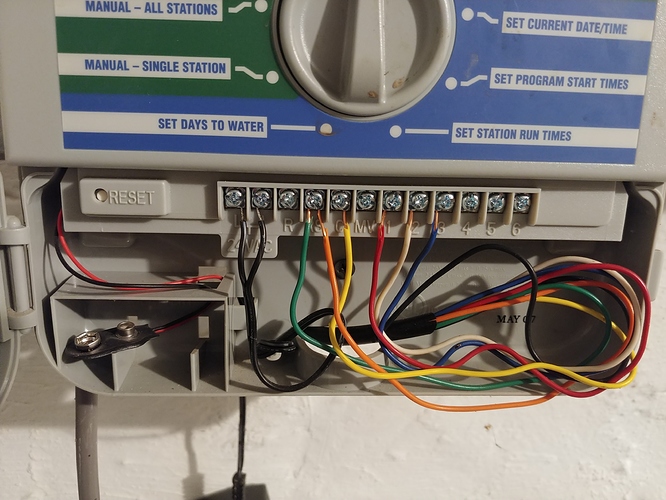 And this is how I've got the new Rachio wired: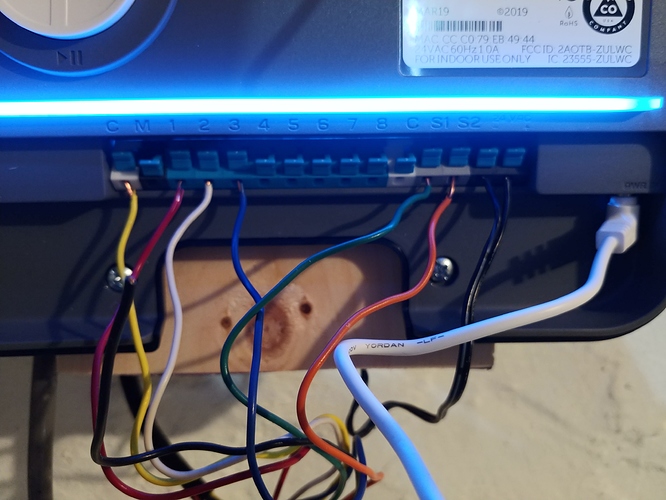 Does anybody see any glaring mistakes that I've made?
A couple things to note:
I can only get the Rachio 3 to power on when I connect the old Hunter power supply to the 24 VAC terminals. If I plug the Rachio supplied plug in instead, it won't power up.
The irrigation system was already installed when I bought the house, so I'm not sure what kind of sensors I have connected to the two sensor terminals. Does anybody know how I can determine that?
Any help that anybody can provide would be greatly appreciated. I've been banging my head against a wall for a while trying to get this up and running.
Thanks,
Zach