I'm trying to understand the Available Watering setting. In reading your support article, it states that it is the amount of water that can be held in an inch of soil.

In the app. it has a units of inches.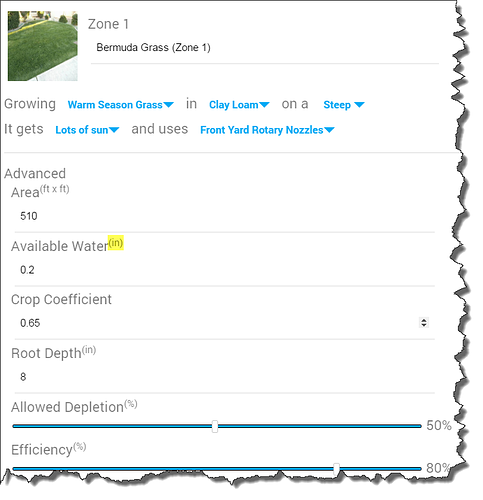 So does that mean that in my snapshot above, my advanced settings are defining 0.2 inches of water for every inch of soil ?
Also, let's say I create a new zone. Say I start with Sandy Loam. I assume that I get the default AW setting for Sandy Loam. If I go into advanced settings, change Root Depth, and then go back to basic zone info to change my soil type to say Clay Loam, will my AW be stuck at what I had when I originally edited the advanced setting when I had Sandy Loam, or would it use a value appropriate for Clay Loam ? It seems that now as I change the soil types the AW number does not change.
Thanks!