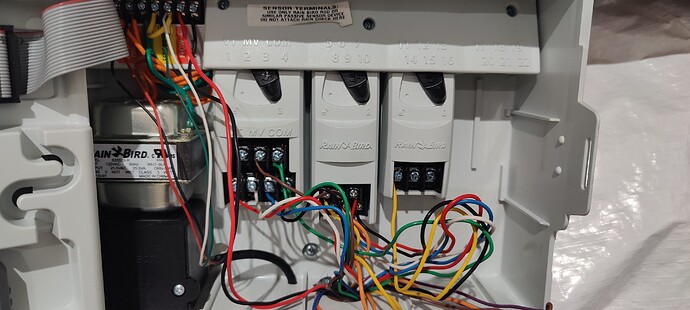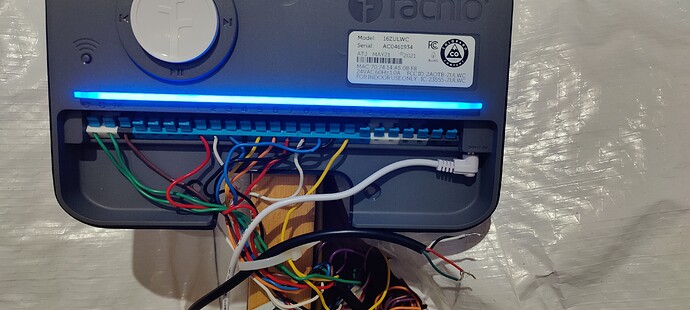 Hi all. Just got my Rachio 3 wired in. Comparing the pictures it appears I got the wires transferred over correctly. There is a rain and flow sensor in the system, but I've left them off for now. I had them wired in earlier, but pulled the wires for trouble shooting.l
Anyway, I go to start setting up the zones and try to test them, but none of them work. I have 11 and none of them turn on. I'm fairly certain the controller is getting the command because I get a push notification that the irrigation is on. I suppose the next logical is something in the wiring, but I don't know where to begin.
The original controller (Rainbird ME2) worked find this morning, so clearly I've missed something. Any ideas how to test? Something? Anything?
Thanks!