Need tech support? This is your stop.
Hello, my newly purchased device is not Powering up
Hi,
today I have launched my new Rachio 3 with new 6-zone watering of my wife's garden.
Unfortunately, I hit some troubles and need help.
Rachio app was able to start watering for each of the zones, but it was not able to stop it - for none of them. I mean:
"test runs" during zone setup. Here it started watering, reported end of watering, but actually water was flowing.
manual run from the app. the same behaviour
manual run from the console. Neither "stop" nor "pause" button did stop actual watering though sometimes when I was switching to another zone it stopped watering.
I found an article that it might be that DC valves would behave like that, but I do have AC valves (Hunter PGV-100G-B 1"). So that's not the case.
To make it more strange, when two zones were scheduled for watering, starting a new zone (or switch to a new zone) was stopping watering of the previous zone.
Now I do not know where to search for the problem.
Does polarity of cables attached to the valves have any meaning - despite this is AC? Should I try changing them or "short-circuiting" manually to see if valve reacts at all?
I must say I bought Rachio 3 with great hopes - for convenience and for bringing some modern high-tech home. I am disappointed at the moment, though of course I cannot exclude this is a problem with wiring or valves themselves. Though "valves" I assume as not very likely - all 6 of them are brand new, all six from Hunter, "professional-grade" (at least that is what Hunter writes about them).
Any suggestions on how to diagnose the problem and what to check (and of course - how to fix it) would be very useful.
thanks and looking forward to your help,
stan
Hi, just installed a new rachio2 where I previously had a hunter pro c. I put the two common wires into the c slots and p/Mv wire into the M slot in the Rachio and nothing is turning on. The hunter system worked fine right before this install. What did I screw up lol? Any help is greatly appreciated!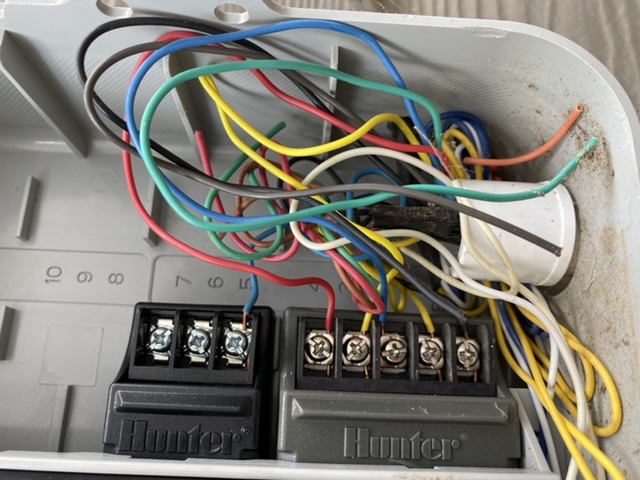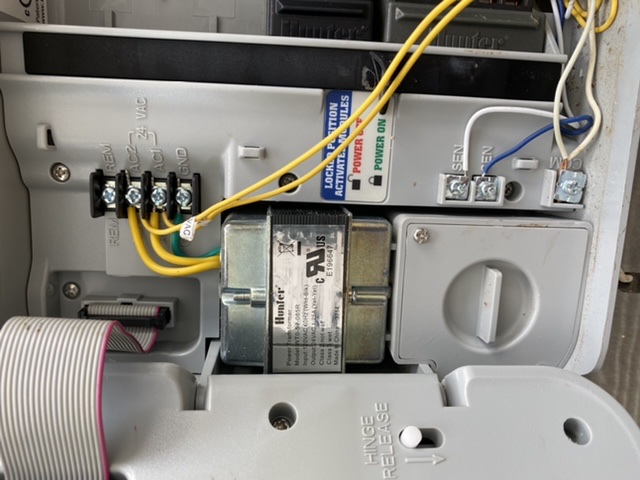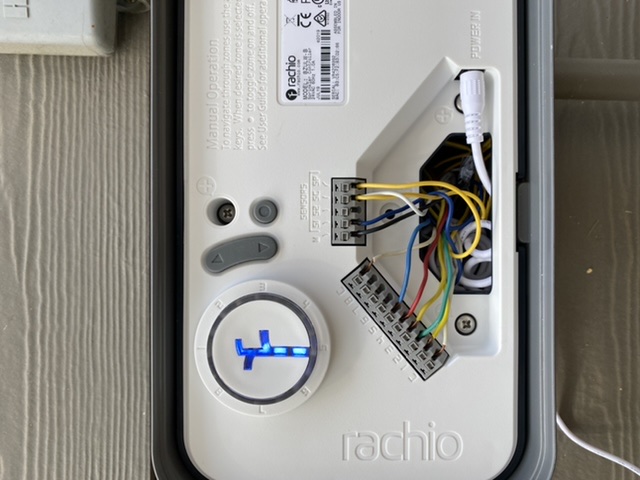 Hi, my Rachio unit just died. 120v outlet works.The 120vac/24vac converter is putting out 24v ac.
Not sure is my Rachio controller is under warranty…can you help?
My 3rd generation went down 4hr ago and I did not get the message from Rachio until now that they were having problems to try again in 30 minutes.
I had no idea Rachio was having a problem!! I reset my model 3, reset my Router, router extensions , deleted Rachio app & reinstalled and other troubleshooting suggestions on YouTube.
Had i been informed by eMail I wouldn't have
Wasted 4hr and major stress !!!
5hr Still not back on line ???