Why does Rachio think 8 + 8 = 17?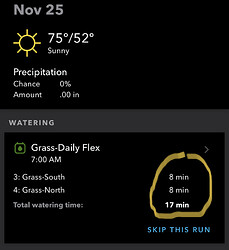 The schedule shows it should water 8 minutes for each zone: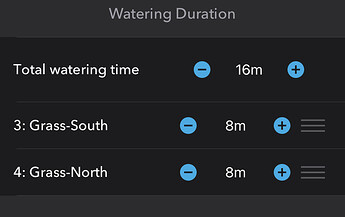 However water history says it is watering 8 minutes for one zone and 9 minutes for the other zone. The settings for each zone are identical. The problem with the different watering durations is that the zones are not watering on the same day, which is what I want.