When a zone is watering, neither my IOS apps nor the web app shows that it is watering. And therefore, I also can't stop or pause the zone. When I have a schedule running, I can't see that it's watering, but when I do a Quick Run I can.
Still on my Gen 1 controller - haven't yet installed the new Gen 3 one.
Here's snapshots from yesterday for my Zone 9. Yes, all apps restarted. And I walked outside and checked and the zone was watering.
History knows it's watering: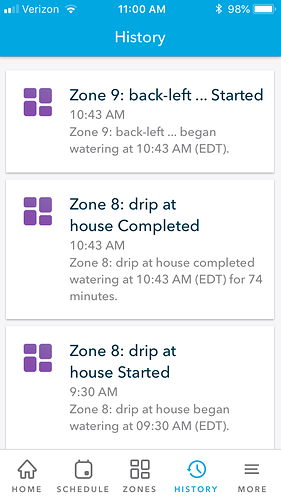 None of the other screens do: