Rachio's 3.3 app release is here! Let's go over what's new.
Estimated Usage Toggle
You asked, we listened. Users who had tuned in their precipitation rates and zone sizes to get accurate estimated usage can now choose to view their usage in estimated gallons or liters.
To switch your usage units, go to More, then Account Settings. From there, you will see Usage Units, where you can switch between Estimated Gallons/Liters and Time.
Note: In order to get more accurate data, we recommend that you use time if you have not correctly configured your zone sizes and precipitation rates.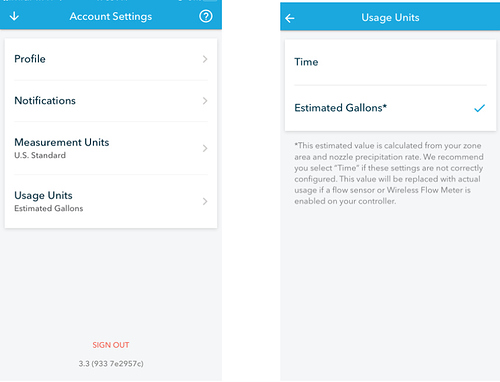 Rachio Accessories
With the Rachio Wireless Flow Meter on the horizon, restructuring was needed to make flow sensors first class citizens. Enter: Accessories.
There will be a new section in the "More" menu called accessories now. Wired and wireless sensor configuration now lives in this section of the app (rather than controller settings). Any settings previously configured will be maintained, so no need to go reconfigure!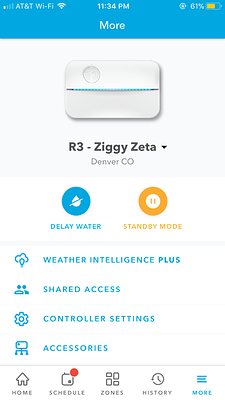 <-
(look at that Rachio 3

)
Other Updates
Home screen schedule and calendar icons changed to droplets, as well as some other mall UI enhancements in this section.
General performance improvements and minor bug fixes.
(obligatory moody JT gif here)