See attached screenshot, the cards for zones are not showing the last watering date when nothing is scheduled.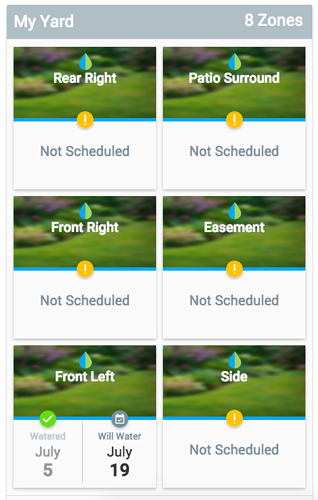 keep fighting the good fight. i have not used the webapp since about 2 days after the 2.0 launch.
but ill use it when i see my irrigation system do something i feel is unorthodox. it's good to know it will not have any issues if that time comes.
Hi @ghctim ! Will definitely add that. I'll let you know when a fix is out…
@plainsane if i got a nickel for everyone I reported…
hell, i would hope you are still broke, but something tells me you would have a small mint?
It's my fault for not doing a beta webapp release. Lesson learned.

I am seeing the same behavior. Just an fyi….
Only mine is showing the information correctly on the iOS app, it's the web app that is not displaying the same information as the iOS app.
@canons900, we're testing code to correct this issue. Should be fixed soon

If you come across anything else, please don't hesitate to reach out.
Best, Emil
On the web app. When you go to add a schedule the zone descriptions are cut off and there is plenty of room for extended description.

@JNotar, good catch. I'll share this with @Dan. If you have a screenshot, could you share it with us?
Ah, yes you did. Sorry @sbillard, I missed seeing this.
Best, Emil