I just installed a few hours ago and suprised with such a problem. Everything was going smooth. Please help me to fix it asap, I just could run manually.
Without even seeing your controller I might know the issue, do you have any special characters (foreign) in your zone names? There is an outstanding issue regarding special characters in zone names.

I would try logging out/in to the app. I was able to create a schedule on your account. Please try again and if you still can't create a schedule please reach out to support@rachio.com.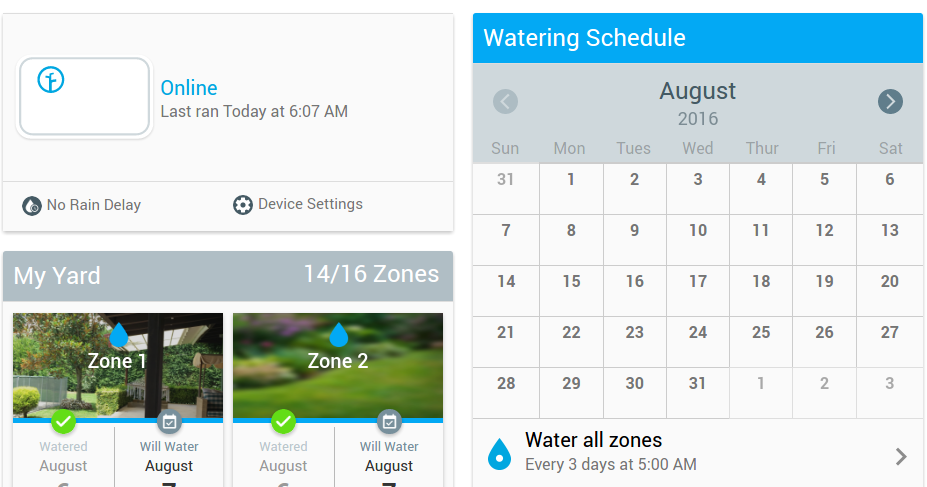 Thanks.

I made all resets, wifi, factory etc… Still the same problem.
…try again later…
The setup was very practical but this matter is tiring.
May Anybody recomend an alternative?
I can only have a few days to solve this matter.
I think we tracked down your error.
The schedule name is coming over with special characters.
Every day at 4:00 ÖÃ
You can either explicitly name the schedule without special characters (when building the schedule be sure to name it) or it must be something with the language on your phone if you want to continue to allow the defaults.
Try using a custom name for the schedule, that should fix it.
If not reach out to support@rachio.com, I know they have helped our controller get installed in many different countries.

I changed the language og my phone and the problem is over. Many Thanks for the kind info.
I have sovle the same problem . I use the rachio in China, so I use Chinese in app.So my schedule includ "5:00 上午" which made the problem.