I woke up this morning with notifications the yard had been watered. I popped into the app and the calendar week under watering schedule said nothing scheduled to water for the next two weeks, which surprised me. Looking down a little at the zones area each zone said Will Water Jun 21, tomorrow. So which is it?

I pulled the screen down to refresh a couple times and nothing changed.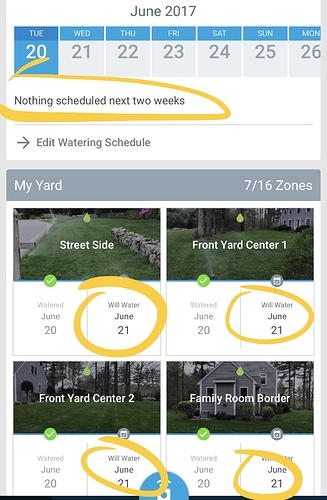 Tapping the calendar week to bring up the month view did show numerous expected watering events.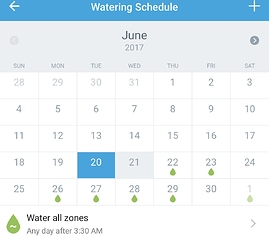 Returning to the home screen from here did then update the calendar bar to show the expected waterings.