First time I've seen this happen and it doesn't look right. I'm running Flex, and the moisture level for my Zone 10 shows that the zone watered this morning (May 11) getting the zone to 100%, but the overall zone screen shows that it last watered on May 10, nothing shows for it in the watering log or the scheduled log and it definitely did not water. Both the flex web app and the IOS app show the same things.
If it was my lawn I wouldn't worry too much, but this is my annual beds.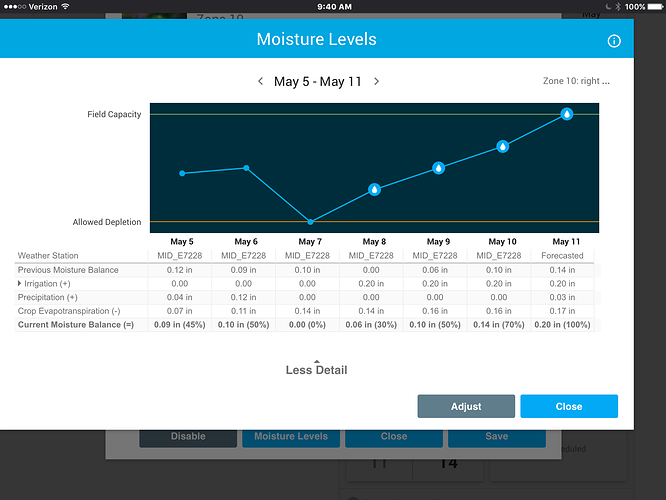 `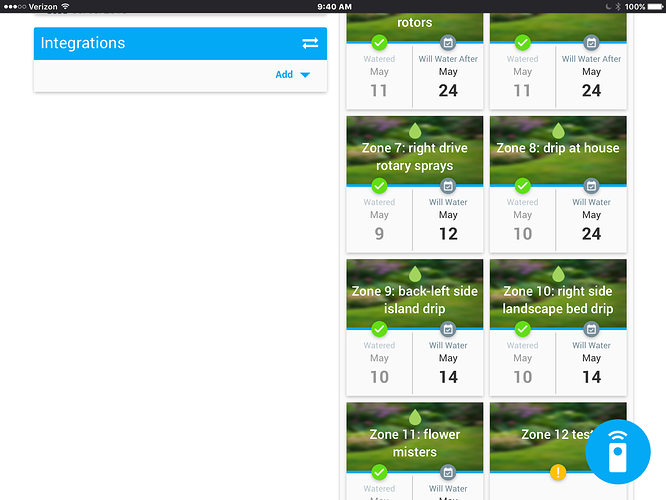 My drip zones (zone 10 is one) run between the lawn zones and the flower misters.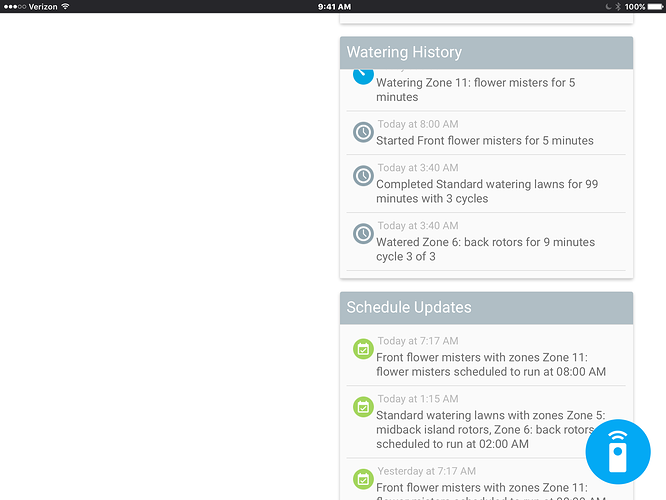 s