My daily flex grass zones ran yesterday. I noticed that the unit did not soak cycle as it had done previously. All 10 zones exhibited the exact behavior i.e. not soaking.
Smart Cycle is enabled as you can see below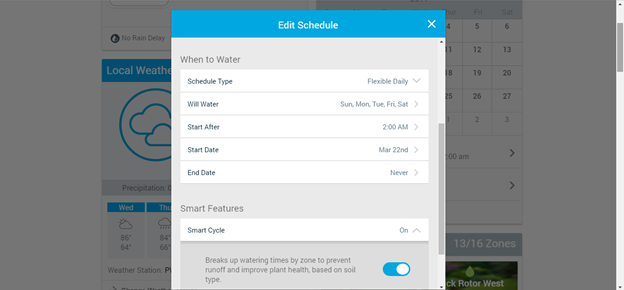 Here is a typical Zone set up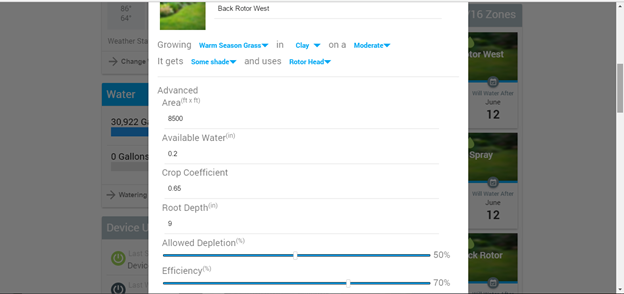 And here is the watering time for this same zone
You can see from the time stamps that this zone watered continuously for 65 minutes (Back Rotor West) vs soaking.
All ten zones with similar settings did the same. Previously they would water 3 to 5 minutes and cycle through each zone about 9 times to allow for soaking.
The only change I made to the setup since the previous watering was to manually increase the AW to 0.2 for all zones.