Hi,
I am quite new to Rachio but quite happy with it.
I own generation 3 and live in Europe.
My problem is that frequently, Rachio skips the watering claiming that there is a temperature below 5°C, but looking at the forecast displayed inside the Rachio app, the temperature is well above the one claimed by Rachio.
Example (April 2nd: temeratures between 7°C and 12°C, and actually that was the temperature on that day, but the schedule skipped claiming that the forecast temperature was 2°C):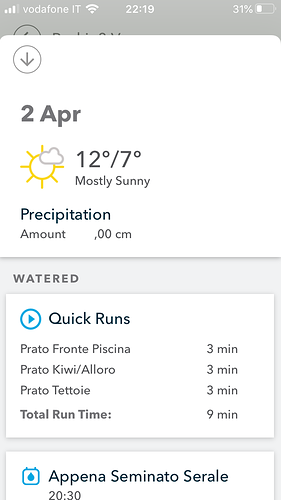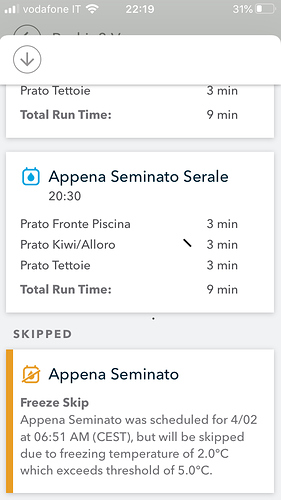 I have other days with the same behavior.
Can someone explains why this is happening?