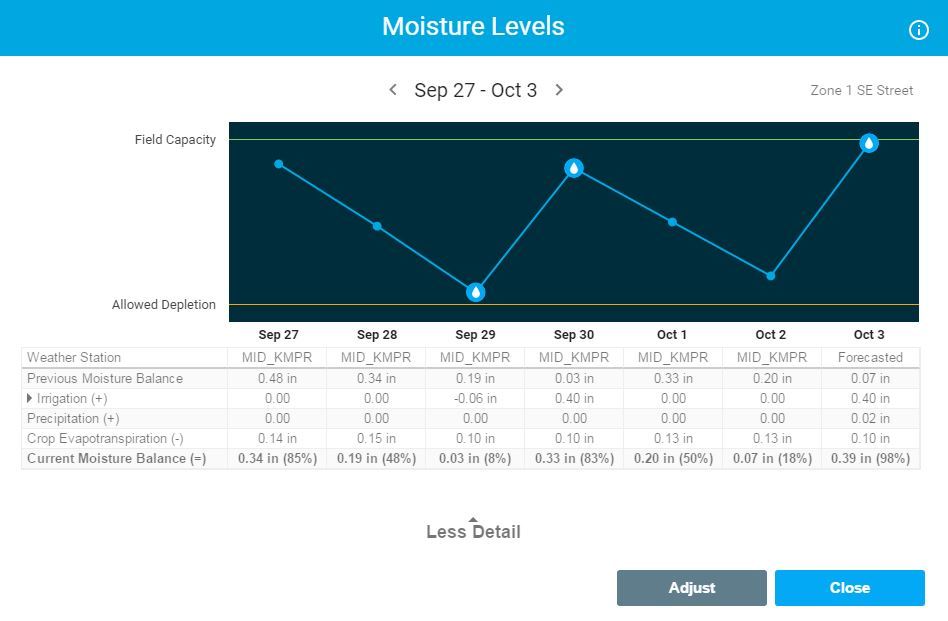 Image shows correct watering on 30th with correct ETc for the 30th - 2nd. Shows watering to take place on the 3rd. This did not occur at 2 am. I need to know why this did not occur.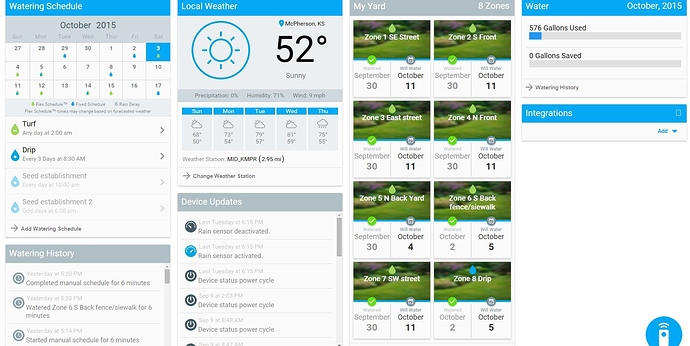 Next watering day on the zone info went from the 3rd to what you see in this photo the 11th. I assume this is because it was expecting that the zones that were scheduled to run today did. If you look at the history there is no indication that the watering events took place starting at 2am the 3rd.
Summarizing: Watering occurred as it should have on the 30th ETc was high enough to cause watering to occur again on the 3rd but it did not, and now the schedule is saying next potential watering date is the 11th.(certainly could be). Why did watering not occur on the 3rd as predicted (ETc was certainly enough to cause watering to occur).