DTWinters, Here's my shot at the schematic. Zone 6 is the Garden. Zone 7 is both the Garden and the Backyard. Don't forget to enable the master valve option under Advanced Settings (I believe) in the application as I split the power load between zone 7 (the relay coil) and the master valve would be firing both sprinkler solenoids. One might be able to source the power for all three from the zone 7 connection, but I'd hate to overload that circuitry.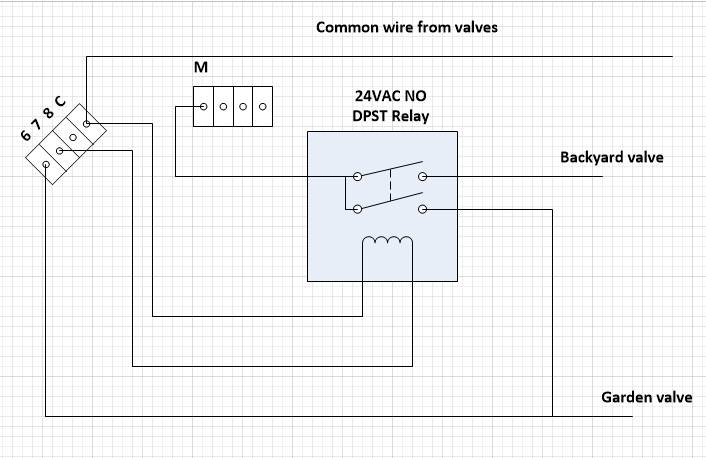 Along with a relay like this (https://www.newegg.com/Product/Product.aspx?Item=9SIA5D52NX0690&ignorebbr=1&nm_mc=KNC-GoogleMKP-PC&cm_mmc=KNC-GoogleMKP-PC--pla--Home+Electronics+Accessories-_-9SIA5D52NX0690&gclid=CPXrgOTijtMCFUQaaQodTlAPHQ&gclsrc=aw.ds). I haven't verified that the Rachio can drive this relay coil, but something like this.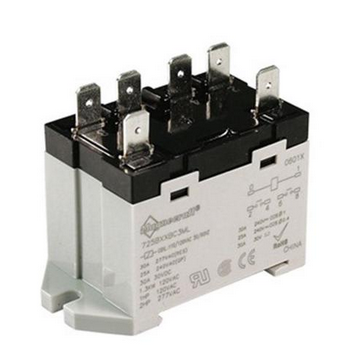 And the standard disclaimer - "your mileage may vary".