I wonder what is going on here:
I am sure that the rain sensor is not currently triggered since watering schedules have run since Jan 20. Maybe the order of display is wrong?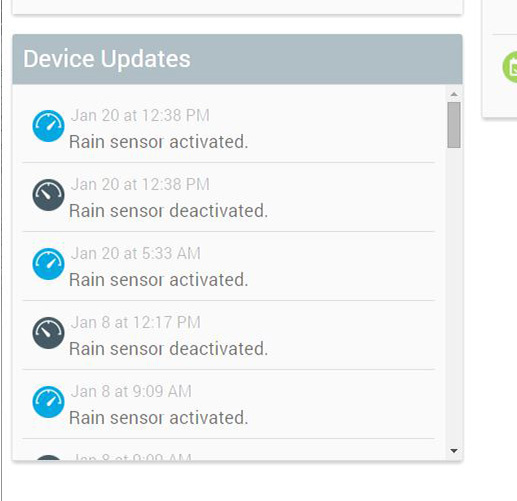 This is the Web app. The Android app says "No rain delay." All this will probably resolve today–big storm is coming through!