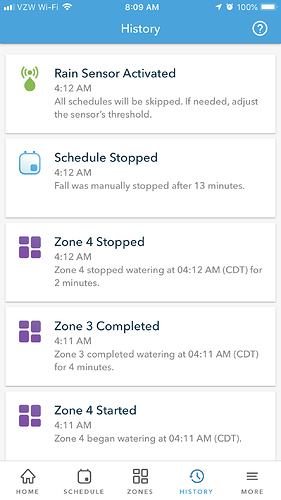 Just realized at 8:10am that our zone 4 was still running, I immediately unplugged Rachio to stop watering.
Looks like the rain sensor attempted to stop the watering early which caused confusion?
So zone 4 has been watering for 4 hours in the rain, this probably nullifies any water savings the rain sensor has provided this year.
Any help? Anyone else have this happen?
8 zone Rachio 1 (using 4 zones) and generic wired Orbit rain sensor.