Spent several hours last night trying to trouble shoot a new install without any luck.
Rachio 3
2.4Ghz wpa2 WiFi network
Power cycled Comcast modem/router
Reset rachio
Power cycled rachio
Just gets stuck at 3rd light and get error can't connect to server
Using iPhone 7 iOS 12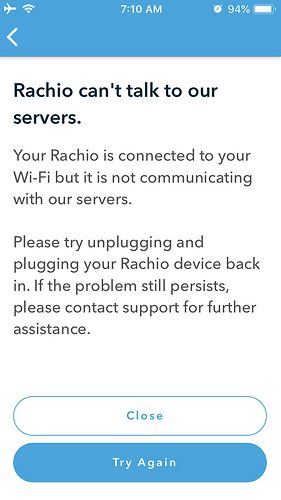 Support ticket opened. Pls help!