Hello,
I have a Rachio 3 with flow meter. I have zones 1-4 in a schedule called "Grass". I have "Smart Cycle" enabled, weather Intelligence enabled with freeze skip on and wind skip off.
It seems zones 2 and 4 are getting skipped frequently and always showing less than 40% moisture, usually 20%, while zones 1 and 3 are running when they should and getting plenty of water, if not too much. I end up running zones 2 and 4 manually. Can anybody help me figure out what is going on.
Here is the moisture graph for zone 4. Today was at 25% but I clicked on the "Empty" button at the bottom of the screen. Now I know what it does…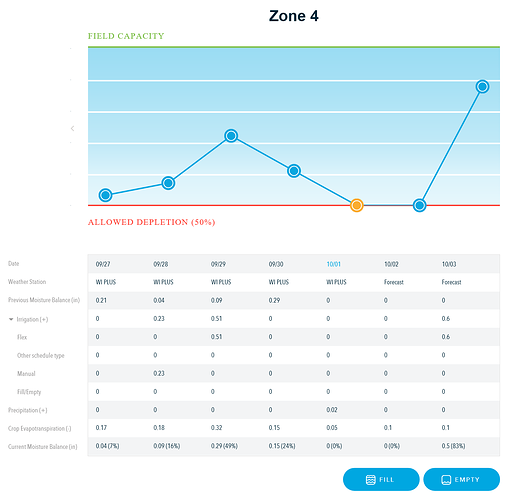 Can anybody help?
Thanks