Hello,
I bought a new rachio 16 zone controller , installed and plugged in power supply as suggested, no blue lights at all.
what are my options? I am 100% sure that power supply is working as I just unplugged my old sprinkler controller from that same plug. Also, my internet works of the same supply , so I know it is working
UPDATE: soon after posting this , the controller booted up and now I am able to test the sprinklers and they are working as expected except one station (9)
I do have question regarding connecting the stations.One of my station has 2 wires going to one station(zone 9) in the old hunter pro c system (see picture). how do I connect it to rachio ?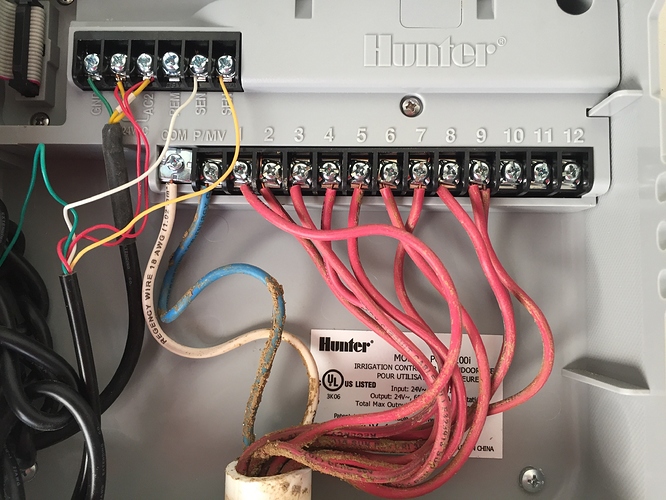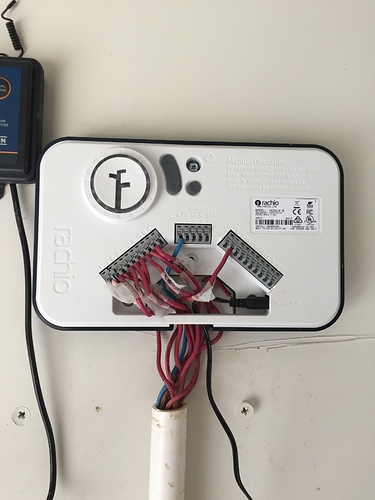 Thanks