My gen 2 system has decided not to water because of a station reported .46" of rain on June 2nd and another .11" on June 3. This did not happen at my house so I attempted to adjust (empty) my moisture level on June 3 to make it water this AM of June 4th. It did not water any of my zones, and I had adjusted (emptied) all of them. I use flex schedule on 4 zones and fixed on 2. Here is a shot of one on my flex moisture graphs.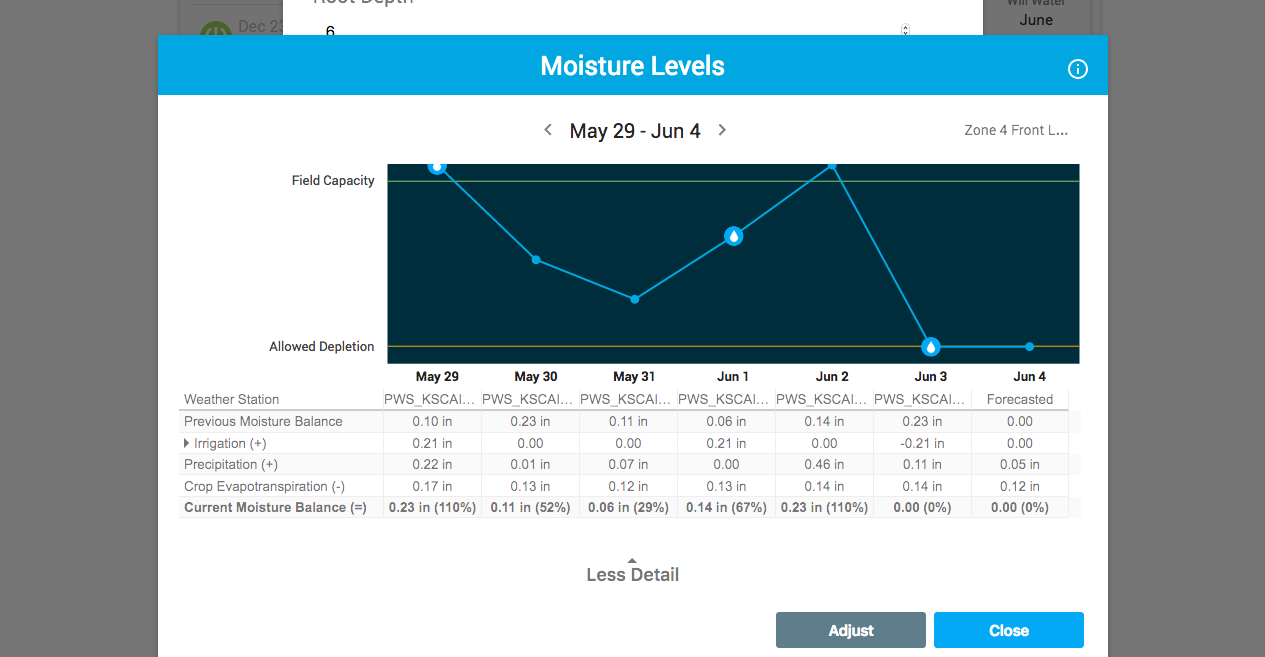 I believe my rain threshold is set for .125".
Would appreciate some insight as to what the system is thinking.