Excuse me if this has been covered before … I've found out where to do this on the mobile version but is there a place on the browser version to edit\delete a custom nozzle?
I've also noticed that on the mobile version (android 4.4.4) the custom nozzle has an option for "Flow Rate" (without a defined unit) while the mobile version has an option for 'PRECIP'. Shouldn't these inputs be the same, or at least give an option for both types?
I've attached a couple of pictures for reference.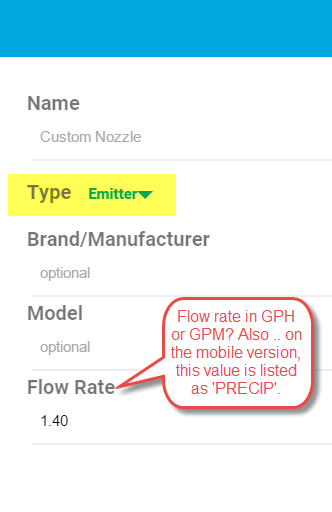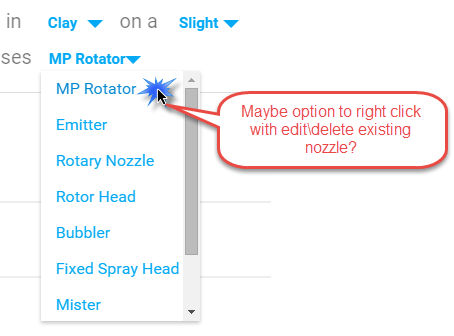 Thanks.