Back from the code graveyard, just in time for winter blowout, landscaper access is back!
This will allow you to give out a one-time, expiring access URL to landscapers, etc. to control Iro zones (water on/off).
After entering an email address, the recipient will receive an email with a URL to click on. There is no need for the landscaper to have a Rachio account OR install our native app. Everything is done through our Webapp.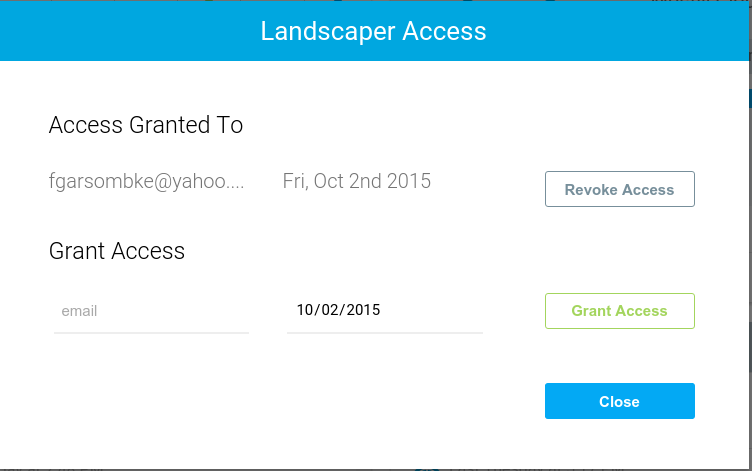 ---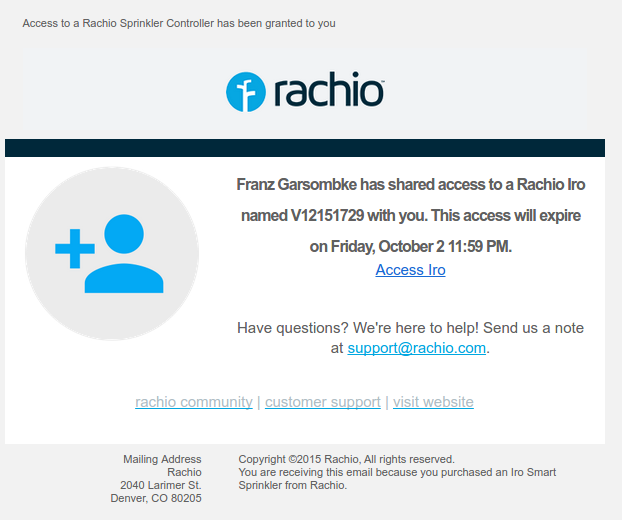 ---