This Rachio 3 is fairly new to me. I'm trying to run it as Flex daily.
On the home page it's showing I got insanely high precipitation on April 20 then again on April 22. Both identical too.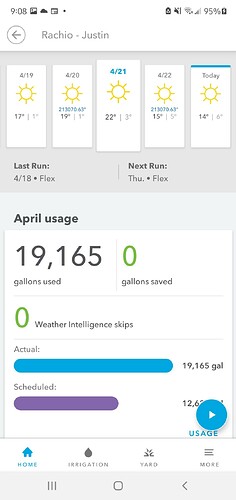 So obviously it shows my zones got filled those days. I didn't get a drop of rain. Haven't got a drop of rain in April.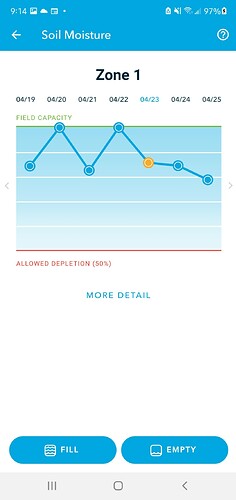 Any ideas what is going on here?